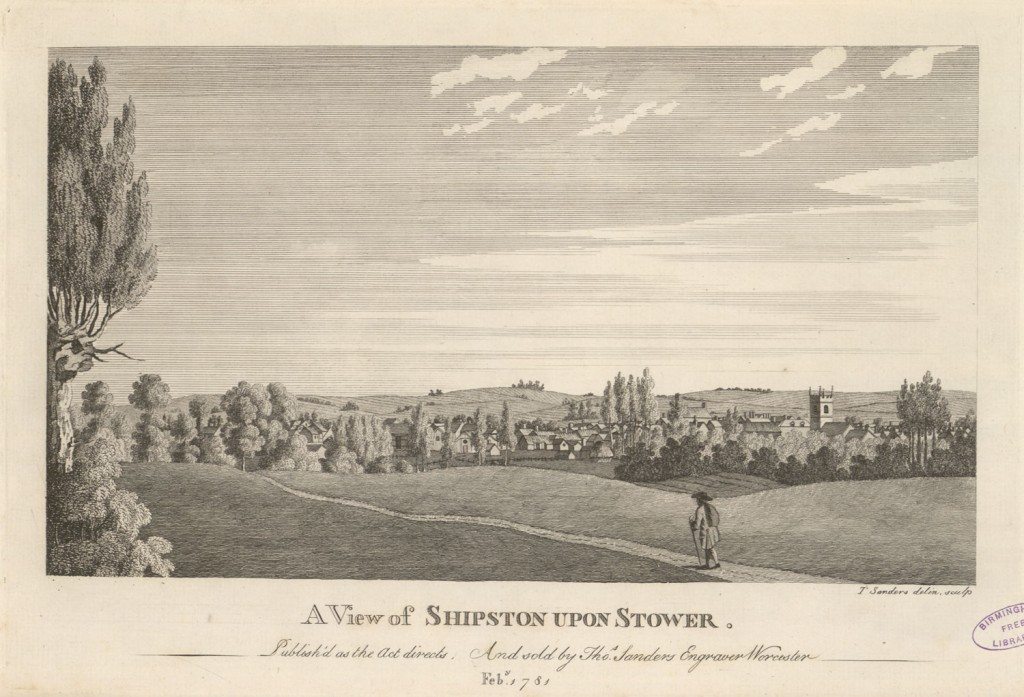 A View of Shipston Upon Stower
1770 - 1790 (c.)
SHIPSTON
FROM its situation near the river called SHIPSTON-UPON-STOUR, is a market-town, though only a chapel or portion of the great parish of Tredington, from whose church it is distant about two miles.
The manor was given to the church of Worcester about the year 770. King Edgar placed it in the hundred of Oswaldslawe in the year 964. King Henry the Third granted to it the privilege of charter-warren.
In the beginning of Queen Elizabeth's reign it did not contain much above sixty houses, now about two hundred.
Sixty years ago it had a considerable manufactory of shag, carried on by John Hart, Esq; high-sheriff for the county of Worcester in the year 1739: Since his death the trade is lost.
The poor are very numerous, and many houses thatched. It pays to the land-tax, at four shillings in the pound, 151l. 1s. 6d.; and to the poor nearly double that sum.
There are three fairs in the year for horned cattle, horses, and sheep; April 26th, July 18th, and September 26th. The weekly market is on Friday. It is 84 miles distant from London, and 32 from Worcester.
The chapel is a large building, but doth not contain many monuments or remarkable inscriptions.
[From Perspective Views of the Market Towns within the County of Worcestershire, Drawn and Engraved by Thomas Sanders, Engraver and Drawing Master]