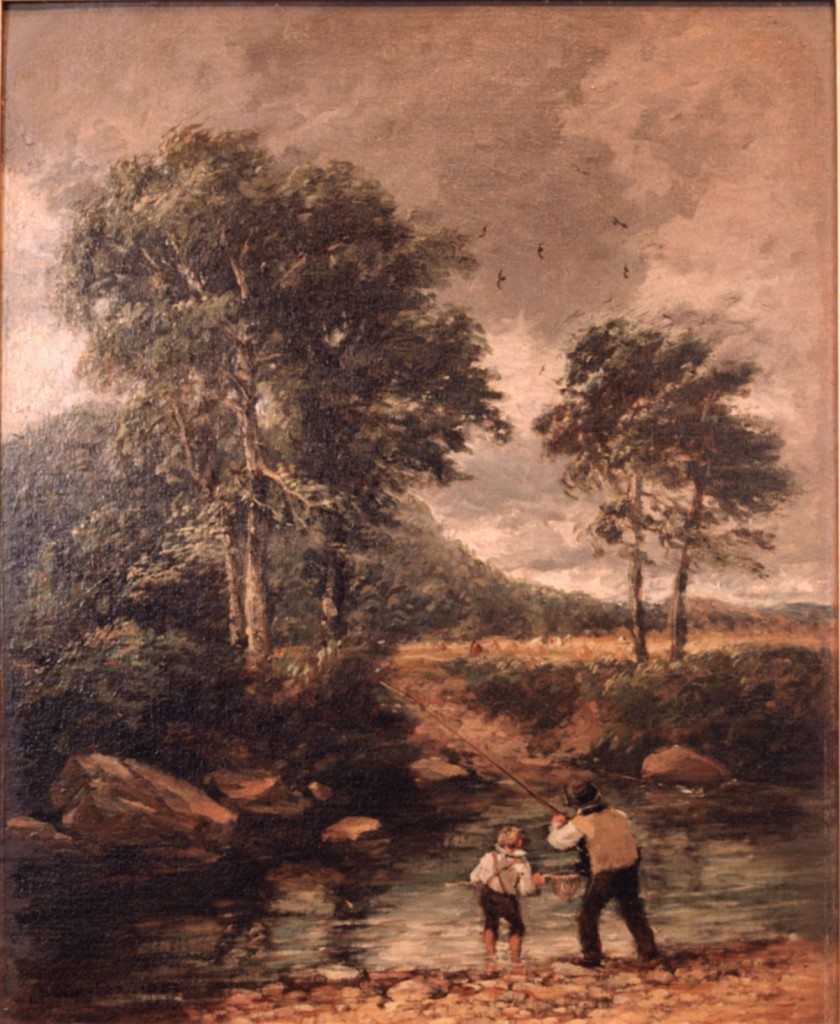 18th and Early 19th paintings from Wolverhampton Art Gallery
Image: On the Lledr by David Cox
Used with permission from Wolverhampton Art Gallery
Summary: Wolverhampton Art Gallery contains a representative selection of paintings by 18th and early 19th century artists, including Thomas Gainsborough and Joseph Wright of Derby. The paintings reveal individual artistic styles and evoke the history of the time. Examples of subjects include innovators such as Erasmus Darwin and John Wilkinson, allegorical scenes, historical and literary events and paintings of the natural world. "At your Pleasure", the name of the exhibition, presents the paintings in their context by including artefacts of the period, including enamels, porcelain, books, dolls, tokens and medals. Olga Baird, who created the displays has described and interpreted twelve of the paintings, two of which are not on show (nos. 3 and 9).
Additional biographical and historical material has been supplied by Malcolm Dick.
Next in this section &raquo
Continue browsing this section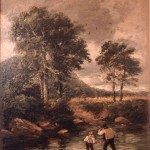 18th and Early 19th paintings from Wolverhampton Art Gallery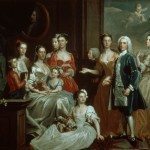 Portrait of the Lee Family, 1736 Joseph Highmore, 1692-1780, b. London d. Canterbury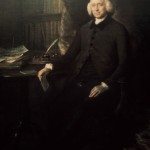 Portrait of James Donnithorne Thomas Gainsborough, 1727-1788, b. Sudbury d. London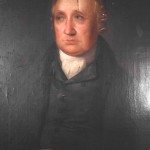 Portrait of John Wilkinson, English School, 18th century. Unknown artist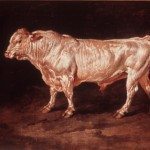 Study of a Bull, Probably Gordale Scar period, 1811-1815 James Ward, 1769-1859, b. London d. Cheshunt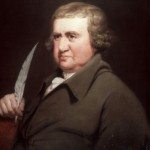 Portrait of Erasmus Darwin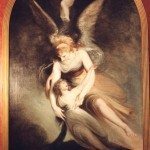 The Apotheosis of Penelope Boothby, 1792, Henry Fuseli
Penelope Weeping over the Bow of Ulysses, c.1799, Angelica Kauffmann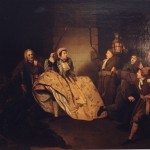 David Garrick as Sir Brute in the Provok'd Wife by Sir John Vanbrugh, 1765, Johann Zoffany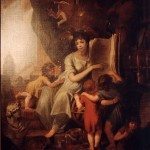 Projected Frontispiece for The Encyclopaedia Britannica, 1798, attributed to James Millar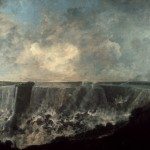 The Falls of Niagara, c. 1708-1774, Richard Wilson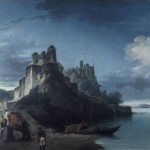 The South-West Face of Chunar Gur Fortress, 1786, William Hodges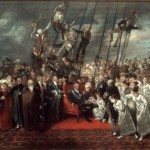 The Landing of Louis XVIII at Calais, 1819, Edward Bird
Sources and Further Reading
The following list provides an introduction to the art and artists of the period. More information can be found in the booklists of these publications and by searching on the Internet for material about the painters and their subjects.
Dictionary of National Biography
S F Eisenman et al., eds., 
Nineteenth Century Art: A Critical History
, (London, 1994) McCalman, Iain, 
An Oxford Companion to the Romantic Age: British Culture 1776-1832
, (Oxford University Press, Oxford, 2001). Waterhouse, E, 
Painting in Britain, 1530-1790
, (New Haven, Conn., Yale University Press, 1994)
The images are reproduced courtesy of Wolverhampton Art Gallery. Further information about the Gallery and its paintings can be obtained from:
Wolverhampton Art Gallery, Lichfield Street. Wolverhampton WV1 1DU: 01902 552055 Tel: 01902 552055 Fax: 01902 552053 Website: www.wolverhampton.org.uk/web_page/pleasure.htm